Watch adventure blogger Ghida Arnaout explore the emirate of Sharjah
The only emirate to bridge the Arabian Gulf and the Gulf of Oman, Sharjah offers visitors a series of diverse vistas, magnificent beaches and a multitude of unique attractions and adventures. Whether you're a nature enthusiast, an outdoors junkie, a culture vulture, or suffer from wanderlust, Sharjah should be at the top of your Middle East bucket list. At least according to Monky See Monky Do creator, Ghida Arnaout.
Already packing your bags? Make sure to visit the official Sharjah Tourism site for the best places to see and hotels to book. For more info on the activities featured in the video, click on the links below.
Al Qasba
A musical fountain, water kart rides, and an array of F&B offerings are all part of Al Qasba's selection of family-friendly fun.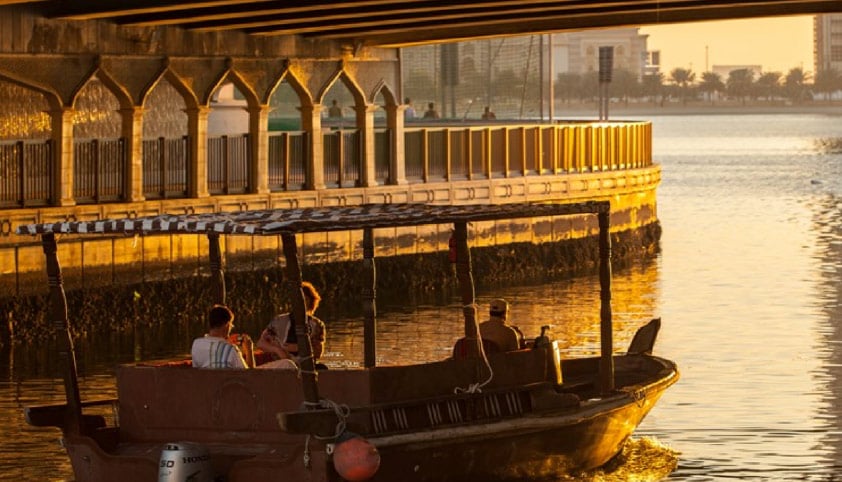 Mleiha
Mleiha boasts a variety of recreational activities from extreme adventures to relaxing escapes. Horseback riding, buggie ventures at Camel Rock, sand dune exploration, archeological discoveries, stargazing and camping under the stars are some of the many activities available at this popular sightseeing destination.
Kalba
In Kalba you can experience the power of birds of prey during live demonstrations and displays at the Kalba Bird of Prey Centre. For the more adventurous crew, Kalba Camp offers action-packed activities such as high rope challenges, survival training and kayak, paddle boarding and raft building expeditions in the region's mangroves.
Al Khan Beach
Adrenaline junkie or beach fan, you can soak up some sun with insane slides, water activities and beach sports at Al Khan Beach. Fly boarding, wake boarding, surfing, paragliding, volleyball courts are also available.
Sharjah Aquarium
The Sharjah Aquarium is home to more than 150 species of ocean life visible through tranquil walkways. Discover more about local fishes at the aquarium's talks, feeds, and interactive displays. You can also learn about Sharjah's coastal history at the Sharjah Maritime Museum next door.
Wadi Al Helo
Wadi Al Helo is ideal for mountain hiking and biking among ruins of ancient villages. You'll also find a historic fort at this famous archeological site.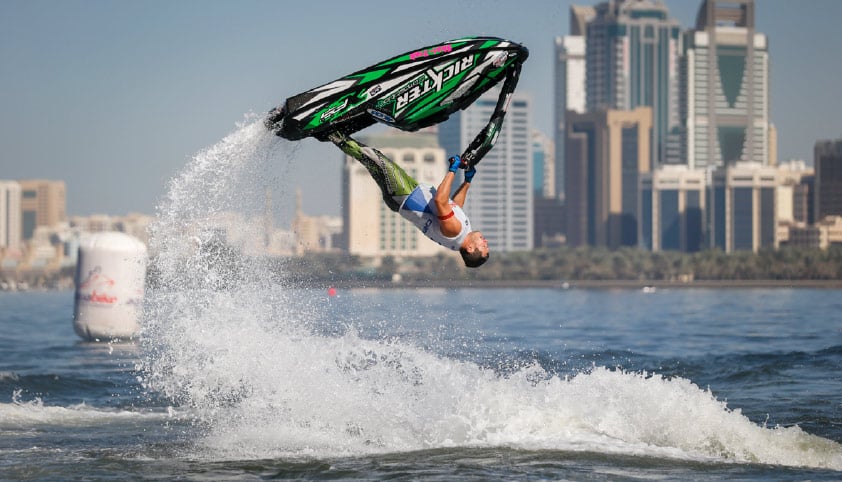 Al Majaz Waterfront
A jogger's paradise, the Al Majaz Waterfront features a 750m jogging track made entirely of recycled tires. Also featured at the waterfront are a variety of recreational activities including a musical fountain, mosque and beautiful lakefront gardens overlooking the Khalid Lagoon.
Khorfakkan Beach
Jet skiing, parasailing and banana boating are just a few of the many water sports available at Khorfakkan Beach.
Sharjah Golf and Shooting Club
The Sharjah Golf and Shooting Club houses an array of recreational activities including rifle & pistol shooting, indoor & outdoor paintball games, a nine-hole golf course suitable for beginners to professionals, and archery.
Sheraton Sharjah Beach Resort
Inspired by traditional Emirati architecture, the Sheraton Sharjah Beach Resort & Spa overlooks the Arabian Gulf – the perfect location for a relaxing stay and stress-free travel.