Dubai-based travel and lifestyle photographer Charles Liban Jr (@charleslibanjr) spills his secrets on how he takes the beauty of his favourite spots in Sharjah and makes them truly instragrammable.
I can still remember how excited I was to go out to shoot cityscapes when I arrived here in the United Arab Emirates back in 2007. However, I never imagined that alongside its beautiful architecture, the country was also an outdoor, nature, and landscape photography paradise and Sharjah embodies this in such a beautiful way – making it a truly instagrammable location.
There are lots of great places to photograph in the U.A.E., especially when it comes to outdoor and landscape and Mleiha in Sharjah is always one of the locations that come first in my mind. I fell in love with this place from the first time I saw it in March of 2013, and I knew that it would not be the last time I would shoot this beautiful location. Here are three reasons why Mleiha is one of my top destinations for instagrammable outdoor and landscape photography.
The Landscape
The "Camel Rock" Rock formation in Mleiha is one of the most iconic structures to photograph. It is a single upright block of stone shaped like a camel extend out in the middle of a vast golden desert.
I always use my standard zoom lens 24-70mm f4 and my 70-200 mmf.28 for this kind for landscape.
Yes, you have read it right. The 70-200mm f2.8 is one of my favorite lenses to use in landscape photography as it gives a unique perspective. It is beneficial when shooting a scene from a distance. It will also help you to save time and energy as you don't have to walk to get closer to your subject because of its zooming capabilities.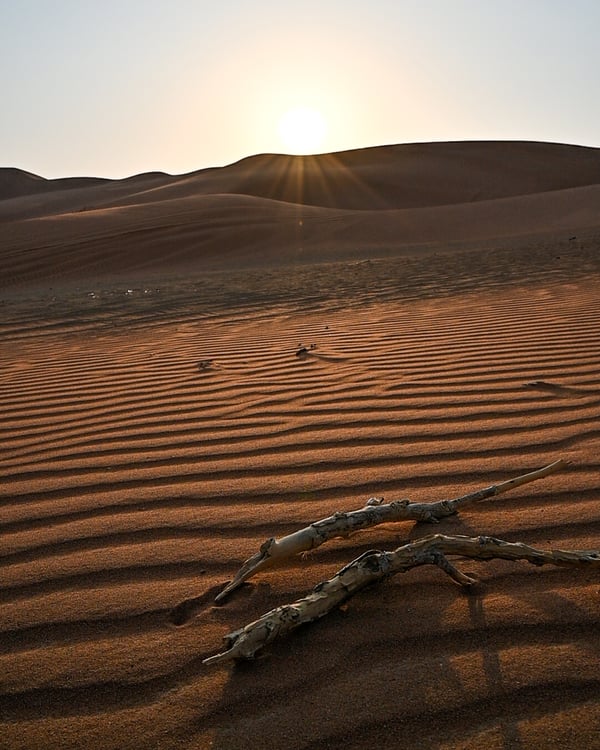 The Sunset
A sunset can turn a beautiful place into a magical place, and Mleiha is no exception. I consider this place as one of my top destinations in Sharjah and even in the United Arabs Emirates in a whole, to watch and photograph the sunset.
A quick tip: When photographing sunset always make sure that you are shooting in R.A.W. format so you can still pull some details in your highlights and shadows later when you are post-processing your images. Make sure that your white balance in daylight mode or between 5000K-6000K.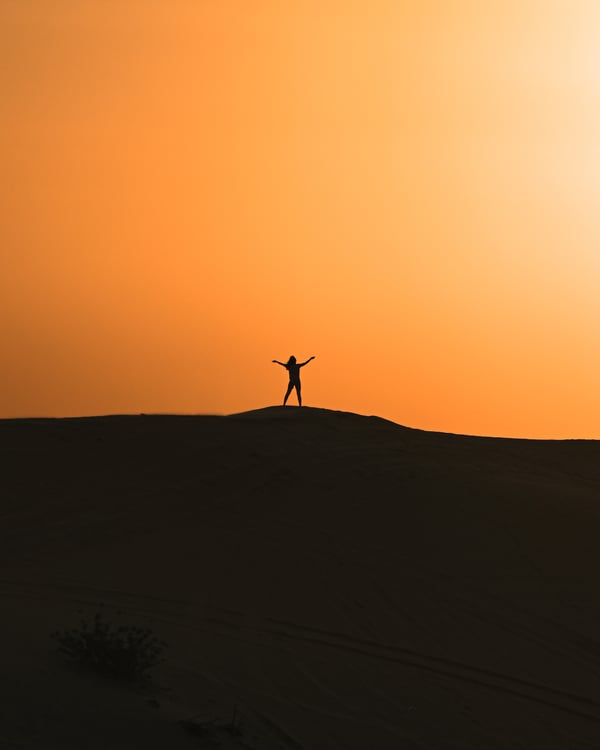 The Night Sky
Mleiha is one of the darkest locations in the U.A.E., which makes it best for Astro Photography.
Below are tips on how to capture the night sky:
Shoot in R.A.W. image format
Use manual mode
Use an ISO of 400-1600 (or more)
Set exposure length between 20-30 seconds
Use a "fast" aperture of F/2.8 – F/4
Set your white balance setting to daylight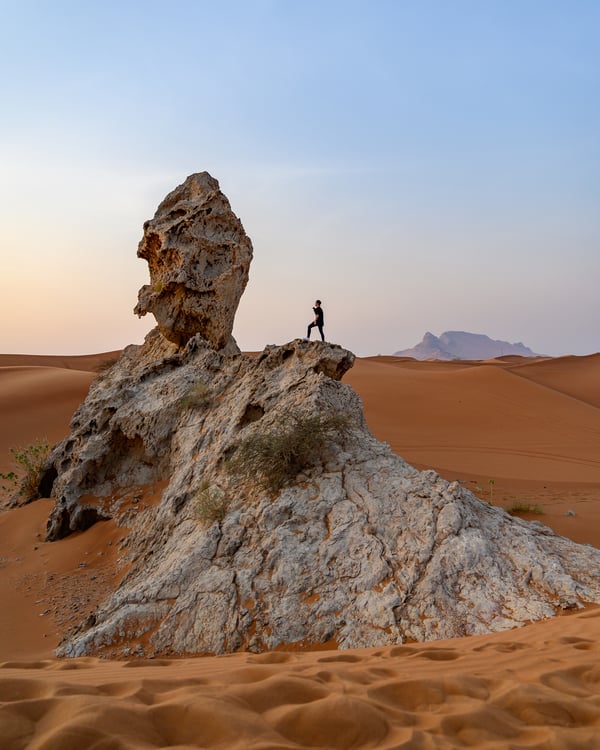 Below is a list of the most Instagrammable and photogenic places in Sharjah:
Abandoned Village in Al Madam, Sharjah
Abandoned houses that are half-buried in the desert sand, who doesn't want to photograph that?! It gives a lot of opportunity for creative photography because of its unusual setting. Best time to visit is either sunrise or sunset so you can have soft golden light.
The Sharjah Mosque
It is the largest mosque in the Emirate of Sharjah. It took almost five years to build and has a gorgeous exterior and interior. The detailing of this structure is remarkable. It is also open to non-Muslims.
Rain Room at Sharjah Art Foundation
If you love technology and art, then this is a place for you. You can walk through a downpour without getting wet. Thanks to its 3D tracking camera system, which follows you as you step inside the rain-room which prevents you from getting soaked. Its unique environment, and beautiful ambiance makes it perfect for photo ops.
Al Noor Island
This place is great because here you can almost do all kinds of photography. You can do a little bit of city and architectural photography and even nature photography. It is also an excellent location for lifestyle and family photo ops. And after you are satisfied with clicking photos, you can sit down and relax in the cafe on the island while watching the sunset.
If you want to learn more about photography, then I encourage you to attend free workshops at the Xposure Festival in Sharjah. The festival will run from September 19-22, 2019. Please click on this link for more info.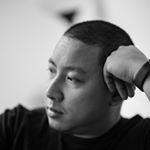 Charles Liban Jr
Dubai Based Fashion, Product, Lifestyle, and Travel Photographer.
Check out my account