There's more to Sharjah Biennial than art exhibitions. From free photography courses to indie film screenings, check out travel expert Nagham Al Badawi's (@nanotraveldiary) surprising encounters as she experiences this unique art show for the first time.
I have always thought that going to art museum is not my thing, until I had the chance to visit Sharjah biennial and my entire perspectives for art and museum changed.

Modern art illustration inside Old traditional houses, how crazy and wonderful is this. the minute I stepped into the village it is like I have stepped into time capsule and went back to the ancient Sharjah with the nice alleys lighted up by lanterns, and every house or room will take you either to a future visit or spiritual discovery or musical wander.

The arts included visual, and hearing illustrations from ancient, present and future to create deep meaning- making approaches to travel with you beyond what you see and hear. Each room has different style, smell and sound which make you really be in different trip.
Sharjah biennal presenting art from 80 different modern artists from all over the world. Even though I am a traveler but I have never been in 1 km space that were able to take me to all over the world by 80 mind visionary trips , 80 culture visits , 80 minds explorations, 80 sounds and silence beauties , ad 80 meaning making tours. This is one of unique places that can make all my physical and spiritual senses enjoy. 1KM space representing the world and beyond.
What I loved the most that each illustration is carrying delivering a message with Zoe Butt presenting the colonial exploitation, social and religious conflict and ideological extremism, Omar Khalif encourages us to look back with a critical eye at the history of material cultures and slow down to experience the experiences, Heather Philipson demonstrating the "sick building syndrome", Harir Sarkissian that reflect the conditions of trauma with the portrait of the woman from Syria, and finally my favorite for Alfredo Jar where he shredding the light on 33 leading women that have been nearly invisible or recognized by the public as they deserves.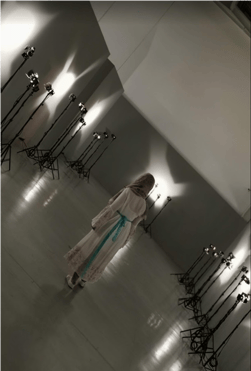 Above is a just a sample of what I have seen and learnt during my day in Sharjah biennial where I enjoyed a break in fen coffee shop and ended up by an amazing musical performance for Ma3azef band which is one of the many musical performances that will be held during Sharjah biennial which will last until June 2019.
Beside musical performances there are many educational programs designed for every family member to encourage creativity and engage participants of all ages, abilities, financial status and skill levels, where it added uniqueness to the place, where in all my visits to the museums in the world until now I couldn't find one where I could see children enjoying coloring workshops, adults learning how to tell a story on a canvas or perform on an artistic theater in one place.

Having a free educational courses that includes the transportation, encouraged me to enroll in most of the photography courses that in real life would have costed me a fortune, such as the negative photography course on 21th of April, where I will have the chance to know more about this art that I never knew it existed until I saw the negative photography 3D statue for Hrair Sarkissian for a woman portrait found in a shop in Damascus exhibited in Sharjah biennial. And the Equine Photography on 25ht of April where participants will be transported by bus to the Sharjah Equestrian and Racing Club, where we will learn some photography basics, take photos of horses and end the session with a horse ride, so in one course will get knowledge, and entertainment isn't that unique??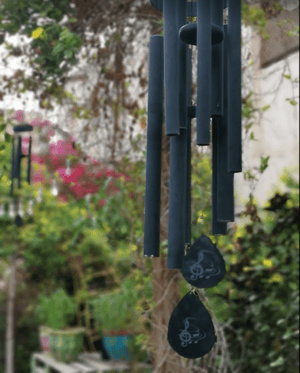 The courses provided is not only about photography it includes Theatrical Arts, and video making related topics such as Stop Motion Animation.

I wish I have kids to make them live the joy I saw the kids enjoying the children open day happening every Saturday during the biennial from 10 am to 12 pm. The kids are involving in Art and Planting Techniques to learn how to communicate better with the plants and build relationship with them. Believe me it is not boring as it sounds to, the kids were having so much activities related to coloring so expect a little unharmful mess 😊. Moreover, there are many educational programs that cannot be got in any school such as letter writing and Visit to Sharjah's Maritime Museum.

Being myself a movies' addicted, it was so impressive to know about the list of Documentary, narrative and experimental films that are screened in the open air Mirage City Cinema daily, at 8 : 30 pm and again for free, so I had to come back after small dinner in the fan coffee shop to watch one movie that without disclosing the story in it I will tell you that it was worth the waiting .
Really Sharjah biennial impressed me where I thought I am going to one of those boring museums that I avoid in most of my trips, but I was totally mistaken, I was in a place where it had it all entertainment, educational, artistic and spiritual experiences for me and for everyone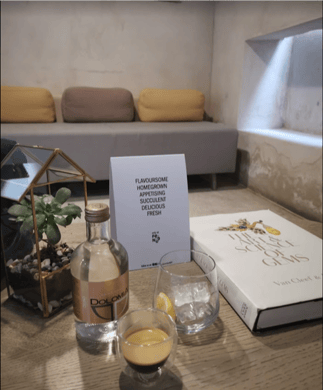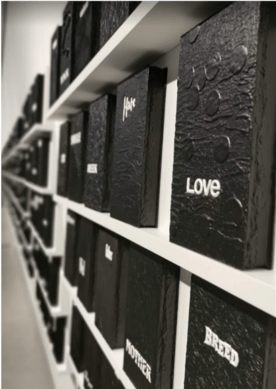 Sharjah biennial promises to extend the limits of our beliefs, and I can assure you it really fulfilled its promises for me.

Check the link below for all Sharjah biennial coming activities
http://sharjahart.org/biennial-14/programme/film-programme1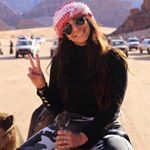 Nagham Al Badawi's
Travel expert
Check out my account