From hidden gems to luxurious Arabic restaurants inside the city's best hotels, here's Taqato's (@taqato) pick of the best places to break fast in the emirate.
Sharjah, the cultural capital of the Arab world and my home for more than 20 years. I don't recall missing any Ramadan away from this city. Every year, there is more focus on hospitality, family, alms giving and sharing gifts and popular dishes with the community. People sponsor charity tents to serve free meals of Iftar. The whole vibe of Sharjah is enhanced. An additional perk is the dining around the city. From luxury dining to casual and street food, there are always great offers for family and friends to enjoy till late night to dawn.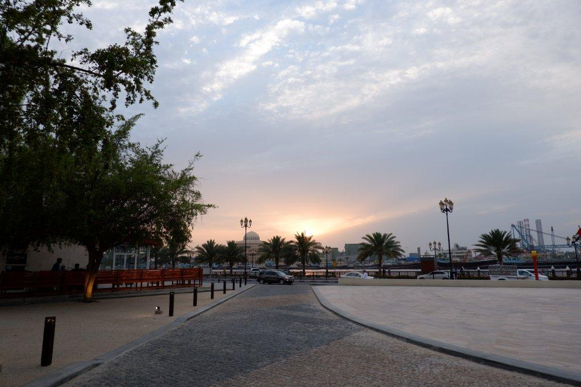 Iftar buffet at Arabic Restaurant
One of my luxurious experiences this Ramadan was at the arabic restaurant, Al Bait. We walked through the old alleys of this fascinating hotel; Al Bait raises the bar for the luxury hotel scene in Sharjah. It preserves the majority of the traditional houses in the area which were exclusively chosen to build and shape the hotel. These houses have the names of its original owners and rooms so as to highlight the environment and lifestyle of the Emiratis who lived in these houses in the past.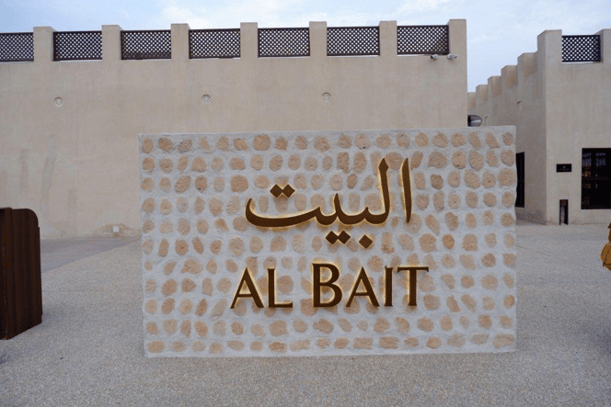 The interiors of the restaurant are very homely and modern yet giving that preserved cultural vibes. We started with some dates, prunes, and dry apricots followed by Ramadan drinks. The Iftar was a spread of buffet along with table service of hot main courses, and bread. We enjoyed the authentic variety of Arabic cuisine and the desserts really stood out. The quality of food was exceptional and so was the service.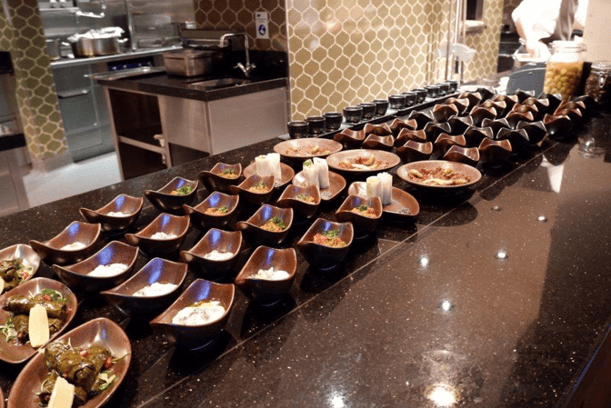 Price: AED 235 per person or for groups of 20 and above AED 195 per person. Children below age 10 go free.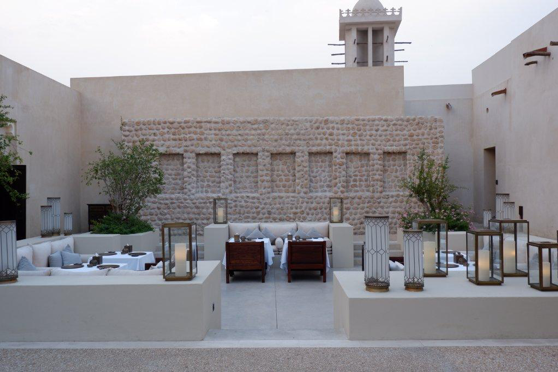 Grand Ballroom & Al Mahatta, Sheraton Sharjah
One of the other luxurious Iftars I would recommend in Sharjah is at Sheraton Sharjah Beach Resort and Spa. I visited last year and you can read my experience here - Iftar at Sheraton. It is back this year.
Enjoy a lavish Iftar buffet in the Sheraton's Grand Ballroom, decorated in style to mark Holy Month, including live-cooking stations and a grand desert buffet. This popular seaside location is the perfect place to catch cool seaside breezes at night and break the fast with gracious hospitality. An early Suhoor awaits celebrants at companion restaurant Al Mahatta.
Price: Iftar for AED 125 per person or for groups of 15+ AED 115 per person.
Sharjah Casual Dining
Besides the luxury dining options, there's plenty of casual dining located at the Majaz Waterfront with pretty lagoon views which one cannot miss. It's home to the Sharjah Fountain, where an impressive sound-and-light show attracts huge crowds during the evening. Some of the favorites that I visit regularly are:
Ramadan Activities in Sharjah
These are some of the shopping experience and activities to watch out in Ramadan 2019. They are not only great for families but also getting some great deals. I've been going to these for a few years now:
Ramadan Nights 2019
Located in Expo Centre Sharjah (23rd May - 8th June). The Ultimate Shopping Experience presents the chance to make amazing memories with friends and family, eat delicious street food and find the best brands at the best prices, all under one roof at Expo Centre Sharjah.
Event timings: 8.00pm to 2.00am daily, and 5.00pm to 12.00am during Eid holidays.
Sharjah is a fascinating city even if you're not a resident. It's a place that brings families and friends together. If you'd like more information regarding great dining options around Sharjah, you can check out: https://marcom.visitsharjah.com/en/ramadan