Central SoukVisiting the UAE for a second time after first visiting Dubai, read how Indian blogger Gunjan Upreti went in search of a new experience and explored Sharjah, uncovering the many activities and sites the emirate had to offer.
Given where it's located in the world and the combination of Emirates, Etihad and Air Arabia, getting to the United Arab Emirates is fairly convenient. My previous trip to Dubai was fantastic but this time around I was looking for something different without losing out the best parts; food, culture, weather (barring the summer months) and the beach.
That is how I came across Sharjah. Neighbouring Dubai (you can either land in Dubai International or fly direct to Sharjah Airport) and from what I could research (check out the emirate's insightful website), it promised to be a surprising collection of culture and nature.
Day 1
Heart of Sharjah - Sharjah - United Arab Emirates
The name alone was enough to convince me that my journey should start here. This massive site turns out to be where Sharjah actually began. Heading over to the Discovery Centre, I picked up on some information on what the area was and the plans for the region's largest historical preservation and restoration project. Walking around the Heart of Sharjah, the restored villas and alleys framed with modern building on its outskirts give you a real sense of how far Sharjah has come in a short period of time.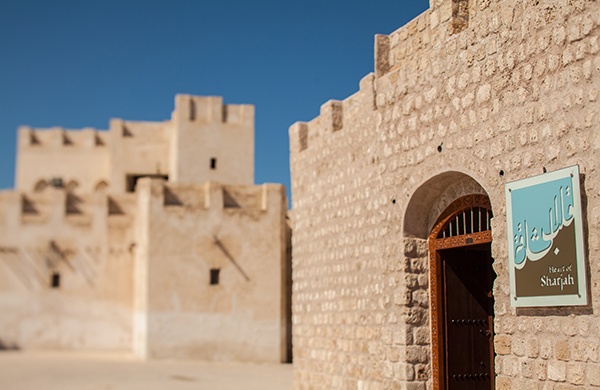 Sharjah Art Museum - Sharjah - United Arab Emirates
A short walk from the Discovery Centre, I came to the Sharjah Art Museum. This museum has two traditional wind towers on each side of the main entrance which makes it easy to find. Once inside there is an interesting collection ranging from the most important works of contemporary Arab art to artworks from prominent UAE artists. (I've also noted a few other museums around in the same area to explore as well).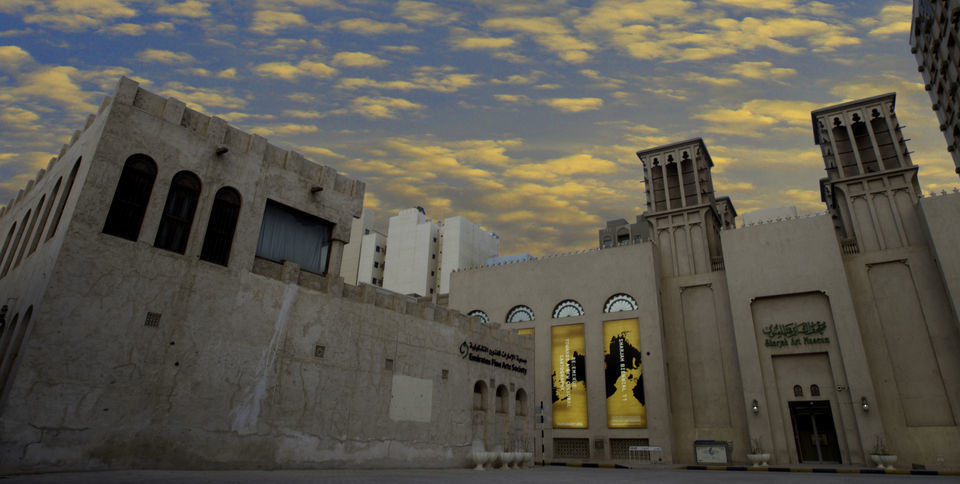 Al Qasba - Sharjah - United Arab Emirates
For the afternoon, I grabbed a short taxi ride to Al Qasba to relax and grab a something to eat. This is a location with some great views. In the middle there is a man made canal with shops and restaurants lining both sides. Finding the place is easy.
Day 2
Mleiha - Sharjah - United Arab Emirates
I've done dune bashing on my pervious trip, but a trip to the Mleiha Archaeological Site turned out to be dramatically different. The area is built around an actual desert archeological site from some of the earliest settlers to the region. It's fascinating to see how people lived in this climate. To be honest, I still love dune bashing and taking a tour to the Fossil Rock and Camel Rock vantage points, I was able to check off both excitement and education in one go! (I also found information on trekking, dune buggy and other walking tours in Mleiha for those who want to brave it).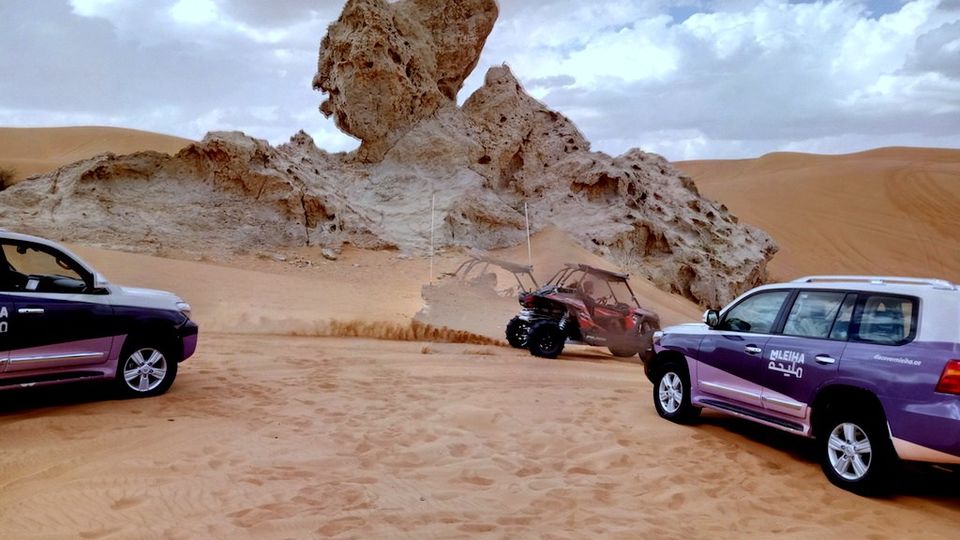 Day 3
After a day in the desert I wanted to take it easy and headed to the Central Souk once I had breakfast. This mall is not your everyday mall. While it's still fully air conditioned and modern, this one has large selections of oriental carpets, traditional gift items, handmade goods and authentic jewellery. Not only do you find items from the Middle East, you can also find interesting products from Pakistan, Indonesia, parts of Africa as well. It was the perfect place to grab a few items for people back home wanting souvenirs.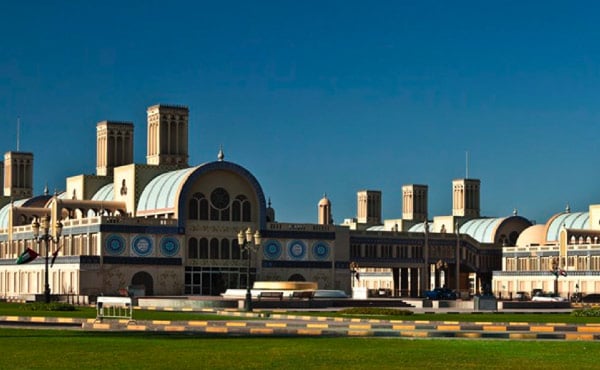 Al Noor Island - Sharjah - United Arab Emirates
Located on an island in Khalid Lagoon, Al Noor Island is a great place for an afternoon stroll. Walk across the pedestrian bridge I headed towards the most visible structure; the Butterfly House. A temperature controlled environment it's fun to see the butterflies in their 'natural' environment. And when you have had enough of the fluttering, I took a walk through the rest of the island which provided great places for envy raising Instagram photos of the skyline and interesting artwork.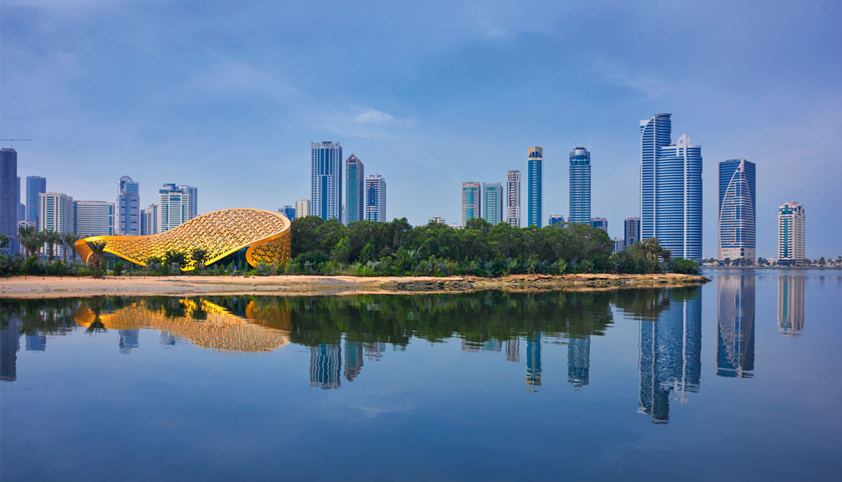 Day 4
Khor Fakkan - Sharjah - United Arab Emirates
Sharjah has access to the Indian Ocean through Khorfakkan. A drive to the other side of the Emirate, this was a full day trip. The cool water temperatures and beaches (less populated) were great to get my dose of sun and sand and to bookend my trip to Sharjah.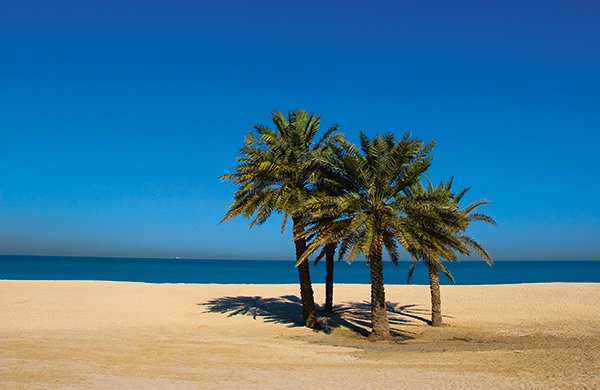 Source: tripoto