Download the Sharjah Art Foundations Visitor Guide and read up on the arts scene in Sharjah.
Sharjah's thriving art scene
Sharjah, the third largest of the seven emirates, has long been known as the cultural hub of the United Arab Emirates. It has been named UNESCO Culture Capital of the Arab World, Islamic Culture Capital, Capital of Arab Tourism and, most recently, UNESCO World Book Capital for the year 2019. It is home to more than 22 award-winning museums, reflecting the emirate's deep commitment to the arts, architectural preservation and cultural education.
The arts & culture catalyst: Sharjah Art Foundation
Devoted to developing and sustaining the cultural life and heritage of Sharjah, is the Sharjah Art Foundation (SAF). The foundation acts as a catalyst of contemporary art, hosting many events and activities throughout the year. These activities include exhibitions, performances, screenings and educational programmes. SAF also ensures continuity of the Sharjah Biennial and the annual March Meeting – a gathering of artists, art professionals and institutions concerned with the production and circulation of art in the region and internationally.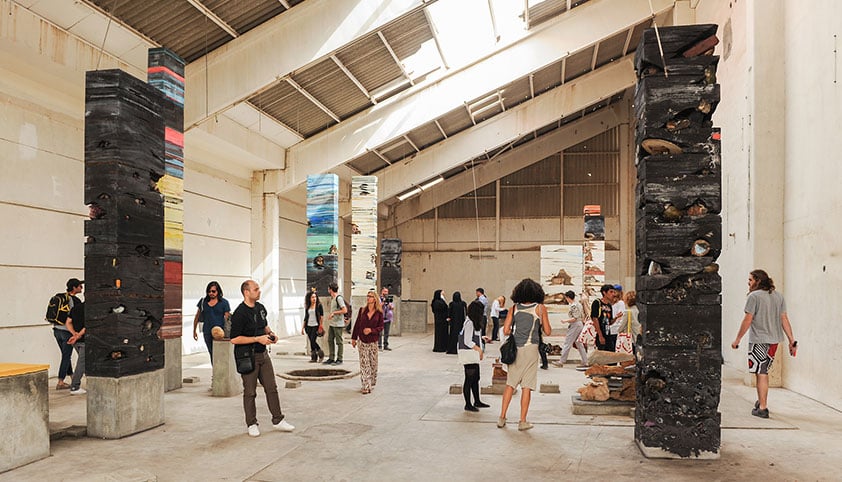 A buzzing district: Sharjah Art Foundation Neighbourhood
Located in the historic city centre of Sharjah, near the working port, you'll find the Sharjah Art Foundation Neighbourhood – one of the most vibrant places to visit in Sharjah. Better known as the Arts and Heritage Areas, the neighborhood is filled with traditional souqs and small trading shops where you can unearth an array of textiles, furnishings, spices and more.
Not to be missed: Sharjah Biennial 14
The Sharjah Biennial (SB) is an international platform of exhibition and experimentation for artists from Sharjah to as far as South Africa. Since 1993, the SB has commissioned, produced and presented large-scale public installations, performances and films by artists from around the world, bringing a broad range of contemporary art, cultural programmes and producers to the communities of Sharjah, the UAE and the Middle East.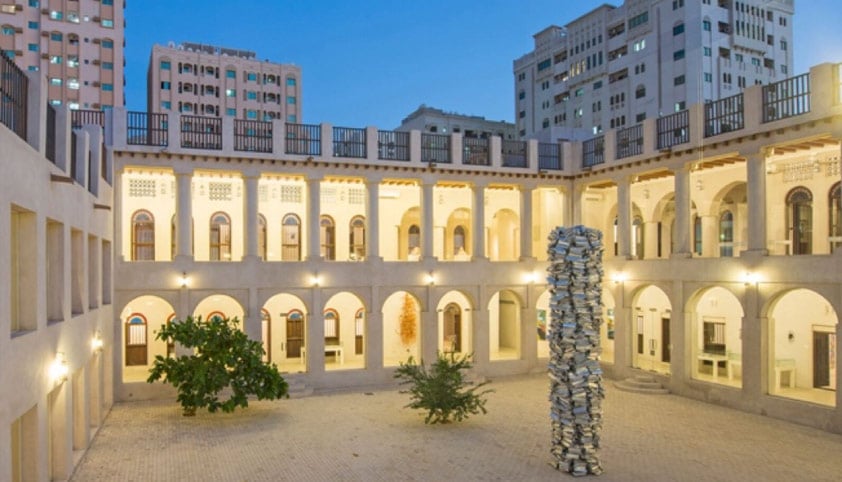 Opening in March 2019, the fourteenth edition of SB, Leaving the Echo Chamber, will showcase three unique exhibitions curated by the distinct voices of Zoe Butt, Omar Kholeif and Claire Tancons.
Besides its booming art hub, the emirate of Sharjah also offers action-packed adventures and unique places to see. Download SAF's Sharjah Visitor's Guide for do's and don'ts and the best tourist tips.