Art enthusiast Georgie Clark (@georgie_clark) chronicles the history of this unique art festival, from its humble beginnings to the internationally acclaimed – and vital global art platform – it is today.
For 26 years, the Sharjah Biennial has presented innovative contemporary art from local and international artists designed to enrich the cultural landscape of the region.

Since its inauguration in 1993, the Sharjah Biennial has grown from humble beginnings into an internationally acclaimed event and a vital platform for global art and the exchange of ideas. The Biennial features artworks and commissions in the form of large-scale public installations, films, interactive media, performances, sculptures, drawings, moving images, music and paintings.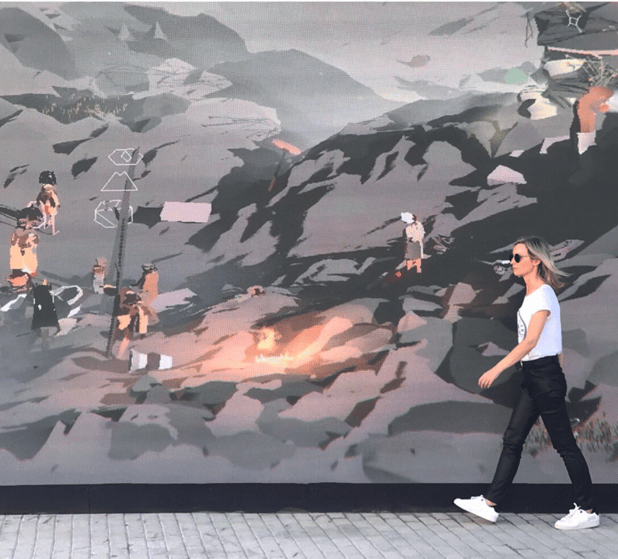 Emissaries by Ian Cheng
In its early editions, the Biennial selected artists to represent each participating country. More recently the focus has transcended geographical borders, moving away from the artists' locations and towards the individual artists themselves with a focus on how the artist engages with their work within the framework of a curatorial theme.

Historically, the Biennial themes have reflected upon regional and world events. Biennial 8 Still Life: Art, Ecology, and the Politics of Change examined the growing environmental challenges in the world due to excessive urban development, political ambitions and the depletion of natural resources. The relationships between the Arab world and other non-Western worlds were re-examined in Towards a New Cultural Cartography at the 11th edition. Biennial 12 The past, the present, the possible explored the emirate's possibilities in the context of its history, its transition and an imagined future.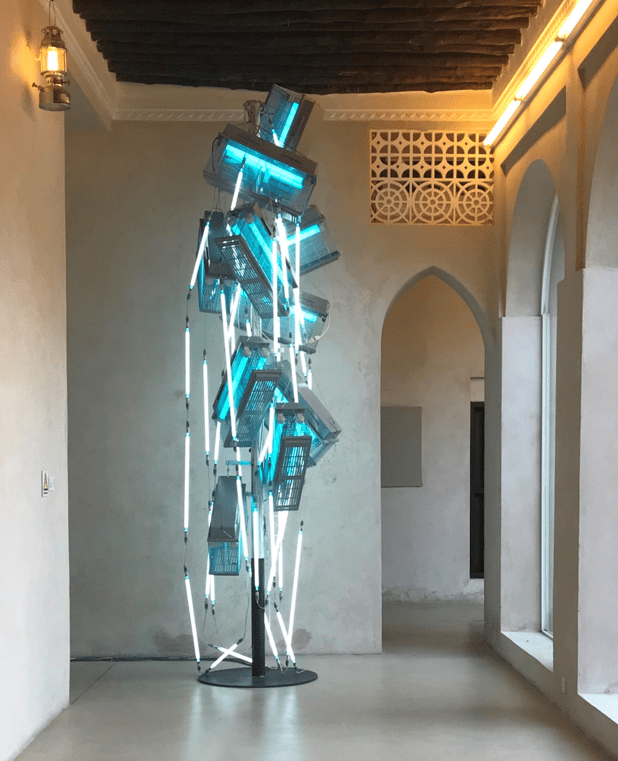 The Flycatcher by Astrid Klein
The benefits of the Sharjah Biennial for Sharjah and any collaborating partner cities has been undeniably positive. Art in all its forms has an outlet and is flourishing. The emirate is a recognised center of culture and renowned for nurturing emerging artists, expanding horizons of knowledge and fostering originality and creativity in art through its outreach program, residences, education programs and art exhibitions.

Every Biennial offers an artistic insight into who we are as humans and how we see our world. Assumptions about societal values are challenged in a manner which exposes hypocrisy, ignorance and uncertainty. Such a heritage will appeal to those who seek answers to the difficult questions that we face as world citizens within political boundaries.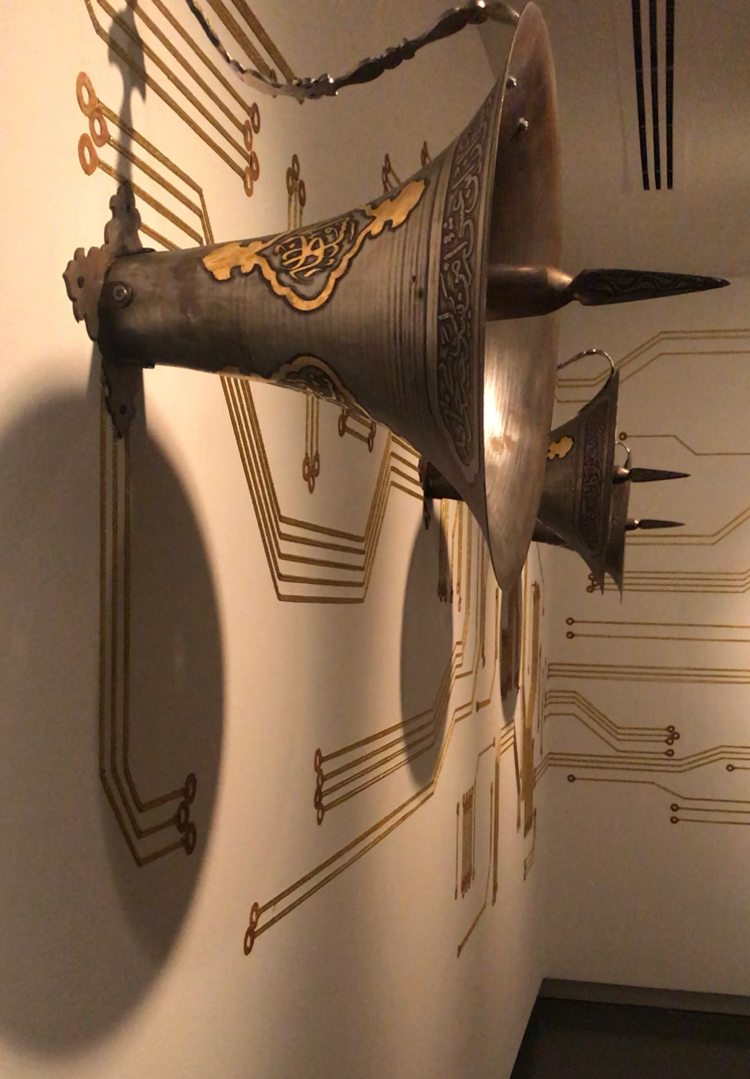 Urbicide by Khadim Ali
The enduring legacy of successive Biennials will be to encourage dialogue and connectivity between those fortunate enough to be a part of or visitor to the exhibitions. The dedication of the city and the Trustee of the Sharjah Foundation to the quality of this exhibition makes the Sharjah Biennial the most significant and engaging showcase for contemporary art in the Middle East.

Sharjah Biennial 14 runs until the 10th of June 2019. For more details, visit www.sharjahart.org
Georgie Clark
Style seeker, art observer and creative writer.
Check out my account