Sharjah's ruler His Highness Sheikh Dr Sultan bin Muhammad Al Qasimi officially unveiled Sharjah Mosque at the beginning of Ramadan. Follow celebrated architect Memo Zombrano (@heymemozam), as he explores the intricacies of this new iconic landmark.
Sharjah is the third largest Emirate and is located on the southern coast of the Arabian Gulf, with a population of over 1.4 million inhabitants. The city has been named several times as the cultural capital of the UAE, having different sights to visit is also making it a very trendy touristic destination for visitors landing in the UAE. With different museums like the museum of Islamic Civilization, the Sharjah Fort, the aquarium that has more than 150 different species to see, the Eye of the Emirate wheel that gives you an overview of the city.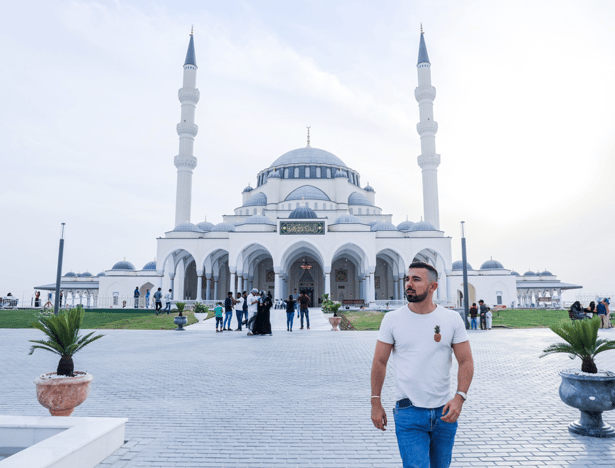 The newly opened Sharjah Mosque, is the largest mosque in Sharjah, with a size of almost 200,000 square meters, it can accommodate about 25,000 worshipers at the same time. It was inaugurated on the first week of Ramadan of 2019, by Sheikh Dr. Sultan bin Muhammad Al Qasimi, it gives the city of Sharjah an iconic worshiping space.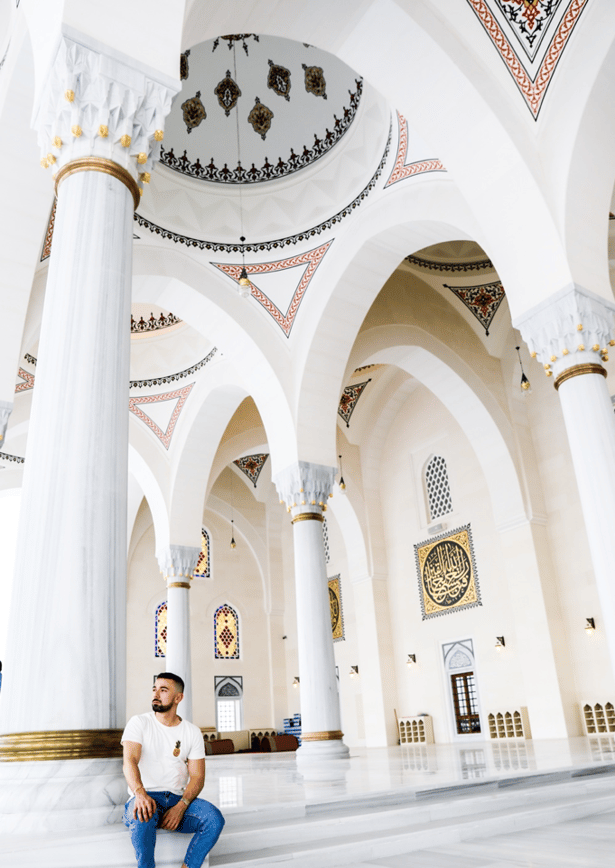 The Sharjah Mosque is located in the Al Tay area, the construction of it took about 5 years to complete and when you enter in the building you understand why. The design resembles Ottoman style Islamic architecture, if you have ever been to Istanbul you will find some resemblance with Sultan Ahmed Mosque, this one having a more contemporary approach, the level of detail is huge, from the gardens with fountains to the main atrium, when you enter you notice the impressive and solid columns in white marble stone, then moving to the praying hall you see that is surrounded by arches and stained glass and a huge and iconic chandelier in the center. The red carpet creates a great visual contrast with the white walls, the gold and red details on the arches. The mosque has two very tall minarets decorated in blue and a blue cupule that can be seen from a very far distance.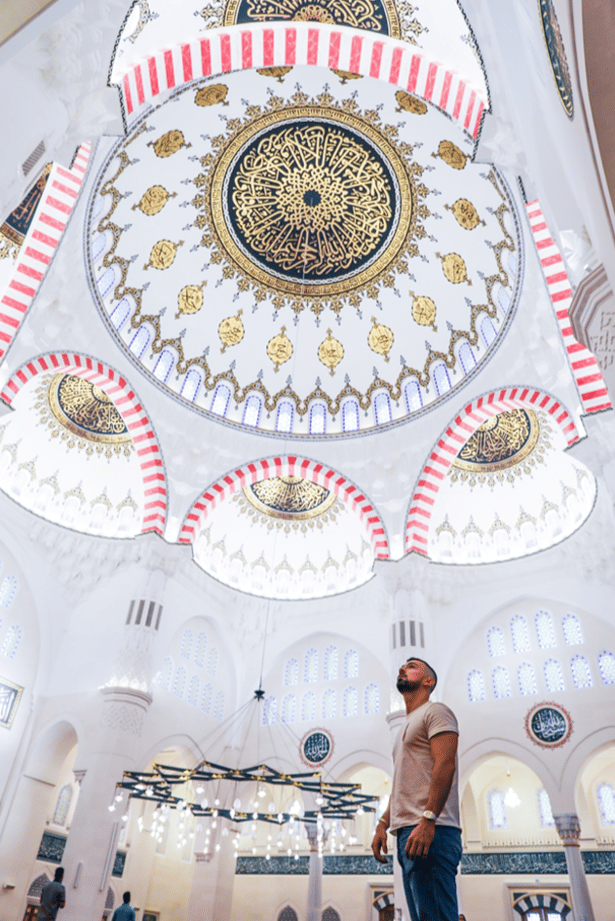 The mosque is open to visitors, non-muslims and worshippers, it has two main ablution areas and the highlight is that it is disabled friendly, with very easy access all around. It has a museum, a library with different Islamic texts, a coffee shop and it is expected to welcome architecture enthusiasts from all around the world. It is also very easy to access by car and has parking spaces that can accommodate almost 2,500 cars.
This is definitely a must see that has been added to the rich cultural offerings that Sharjah has.