Family Food and Travel Blogger Abigail Caidoy (@cuddlesandcrumbs) explores the epic activities on offer from daily live shows and gaming stations, to the adrenaline-fueled zip line and Cartoon Network cinema. Join Abigail and her family on their memorable day out.
Summer in the UAE is upon us and while the temperature is rising outdoors, fun indoor activities are happening around the region. The emirate of Sharjah is going all out with a Summer Fun Fair & Festival for all ages.
The Sharjah Summer Festival is back this year from 17 July to 17 August with the aim to promote the emirate as a premiere vacation choice for families. Visitors can expect bigger and better offers with special attention given to family leisure - ranging from summer camps, shopping discounts, hotel stay deals and fun activities.
We recently spent an afternoon at the Expo Centre Sharjah at the family-oriented Sharjah Fun Fair. Packed with fun indoor activities which includes a sports area, gaming zone, arts and crafts, daily live shows of My Little Pony & Hotel Transylvania, a thrilling zip line, soft play area, Cartoon Network Cinema and lots of food kiosks to keep each member of the family entertained.
Tickets for the Sharjah Fun Fair retails for AED 30 on PlatinumList that gives you access to all activities available.
Now, let us show you all the FUN we had…
Extra-large games for the littlest and biggest in the family to play with.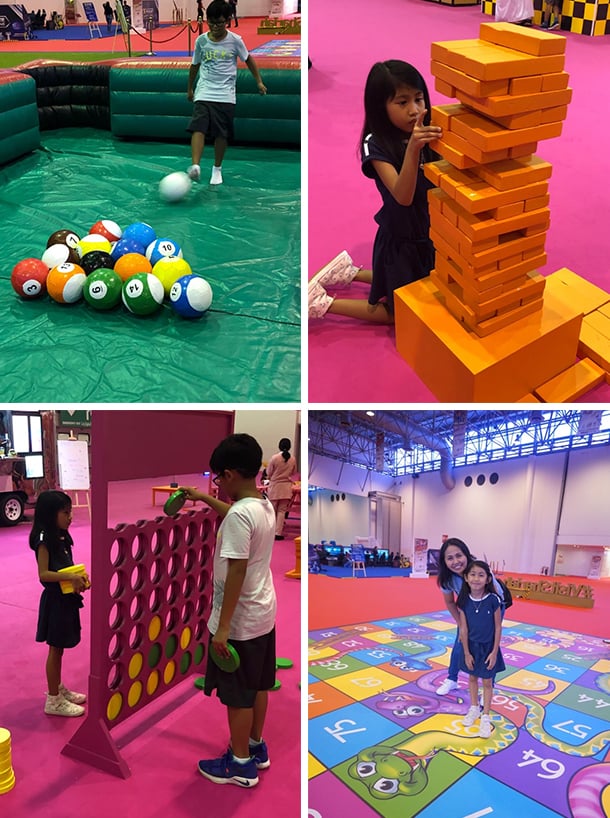 Gamers in the family will surely spend a good amount of time at the Gaming Zone which allows each player 30 minutes of either Fortnite, Fifa 19 or Transformers. Don't worry about the time limit though because you can always go back.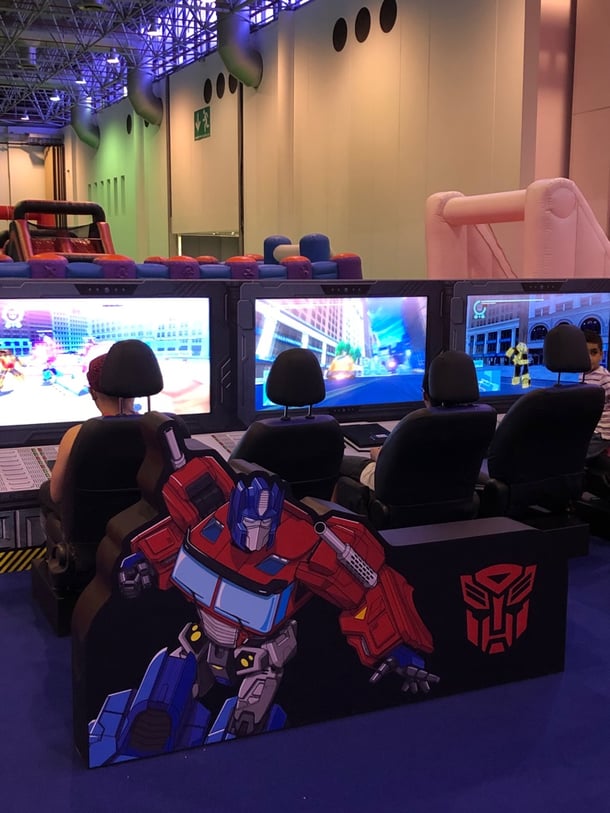 Children under 5 years old won't miss out on the fun with bouncy castles, soft play area, and Cartoon Network football camp. Parents need not fret because you are very much welcome to join in the fun.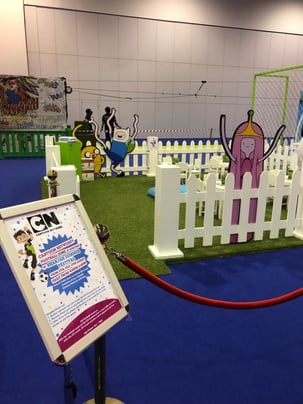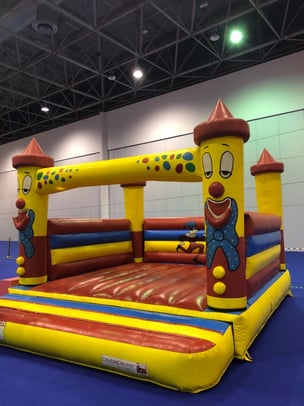 We got competitive at the Sports Zone playing 4-way volleyball, table tennis, air hockey, and football table.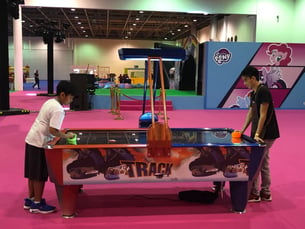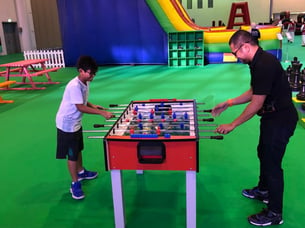 The EPIC 6-meter-high, 60-meter-long ZIP Line was a hit for both kids and parents. My son went for it twice.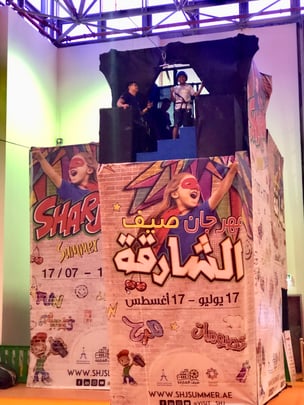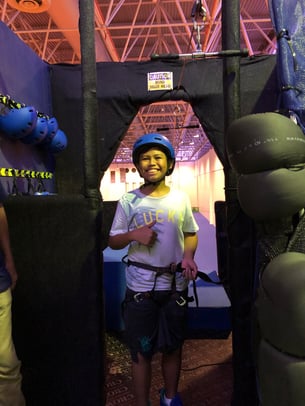 Zip Line not thrilling enough?! Then maybe the steep soft slide will satisfy that much needed adrenaline rush.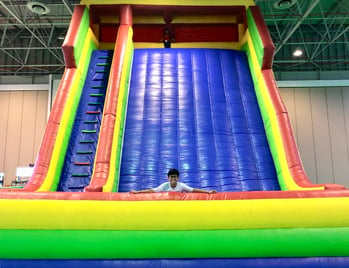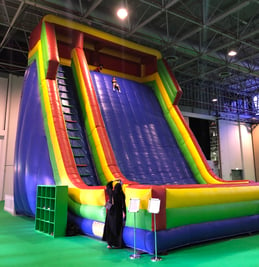 Explore your creative side at the Craft Cube area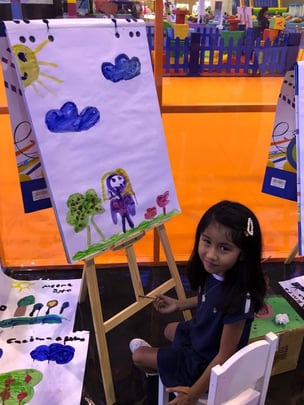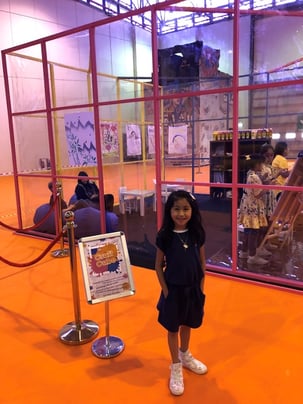 Chill out and enjoy the movies at the Cartoon Network Cinema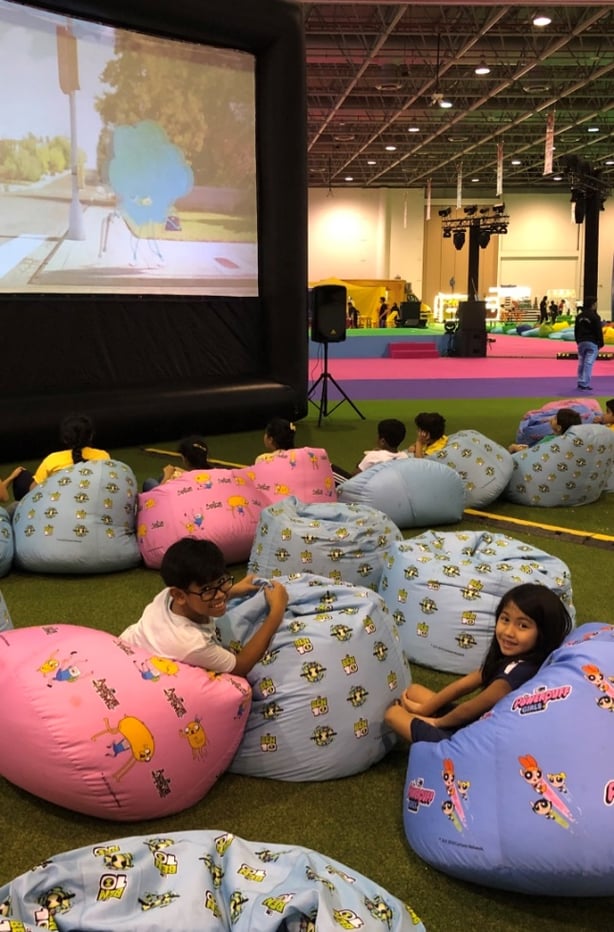 or watch daily live shows of Hotel Transylvania and My Little Pony. Meet and greet with your favorite characters are held after each show.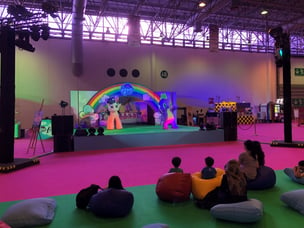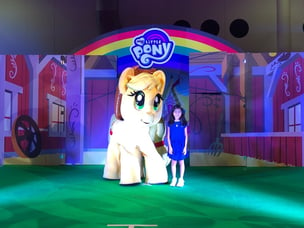 We obviously had to fill our tummy after all the fun, several food kiosks are available to satisfy your hunger.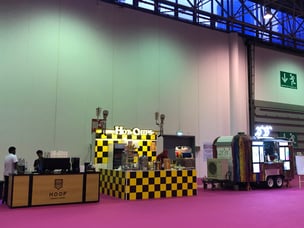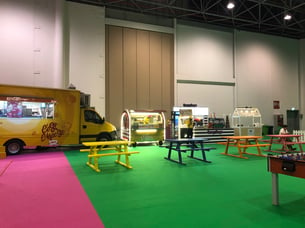 While waiting for the food, we spent time taking several photos at the quirky instagrammable dining area.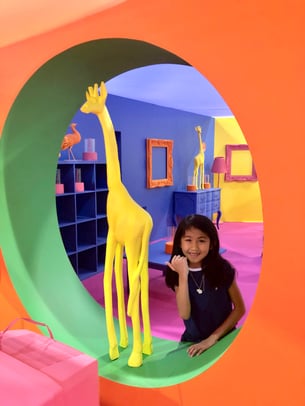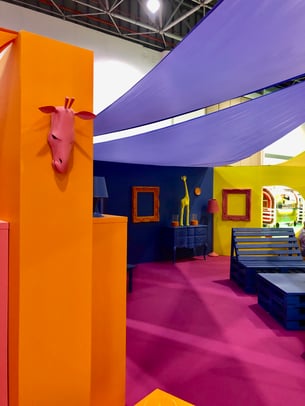 FUN does not come close to describing the afternoon we spent at the fair. My kids jumped from one activity to another and back for more again. We, the adults joined in on the activities too which makes it more memorable for the kids because they got to see us have fun and be a kid again with them.
Just one of the many events happening across the emirate to celebrate the Sharjah Summer Festival, we highly recommend that you spend the afternoon at Sharjah Fun Fair the one-stop-shop for entertainment for every member of the family.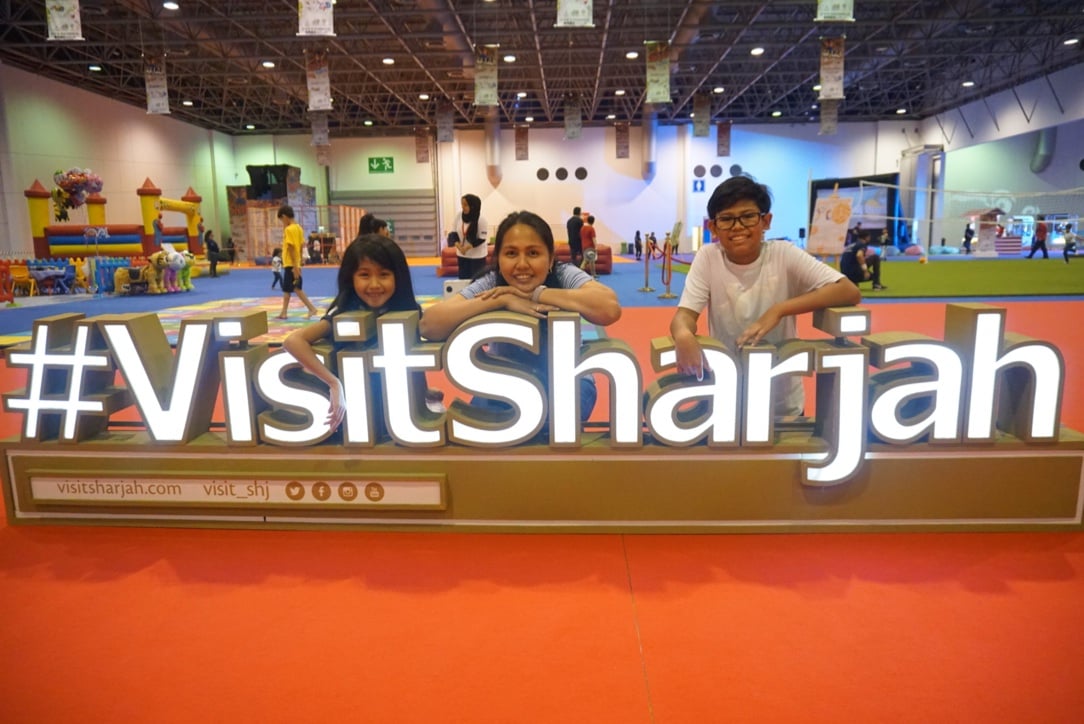 Sharjah Fun Fair
Location: Expo Centre Sharjah
Timings: 4pm to 11pm
Ticket Price: AED 45 at the venue | AED 30 online via PlatimunList | Special rate for Waffer & FAZZAA card holders. Tickets allow access to all games and activities.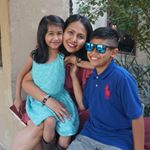 Abigail Caidoy
Family Food and Travel Blogger
Check out my account