With so many options, it's sometimes hard to figure out which souq will suit your needs best. To help you navigate, we've listed the quintessential goods available and the souqs at which you are likely to find them.
As a tourist, a visit to Sharjah is not complete without wandering through its bustling traditional souqs – the best kept secret in the UAE. Guaranteed to yield hidden gems and an authentic experience of Arabian culture, they are treasure troves of undiscovered goods ranging from practical to peculiar.
Fresh fruits, vegetables, fish, poultry and meat
The best place to buy achingly fresh fish is Souq Al Jubail. Here you'll find an assortment of seafoods including safi, hammour, humongous prawns and lobster. Aside from fish, you'll also find a variety of fruits, vegetables, poultry and meats. For the very best dates from across the region, pop in at the Date Souq.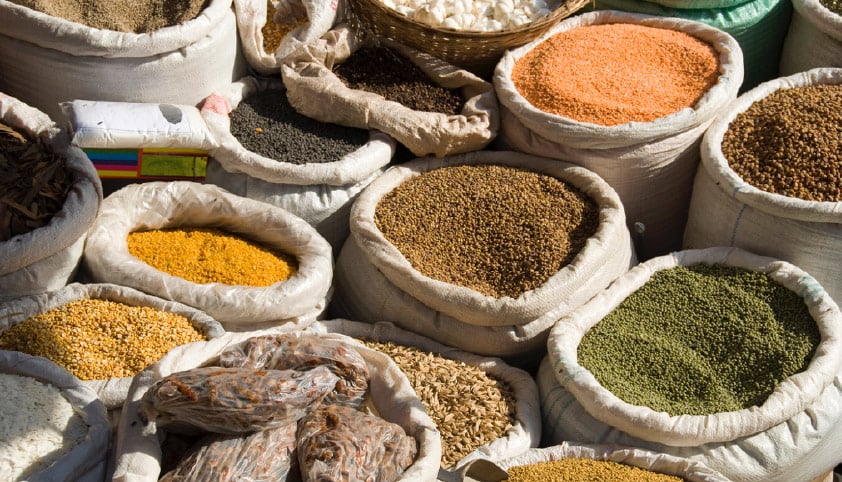 Herbs, spices and traditional medicine
Mixtures of herbs, spices, medicines, medicinal herbs and preparations sourced locally and from abroad are responsible for the omnipresent aromas luring you in at the Souq Saqr and Souq Al Arsah.
Perfumes, incense and cosmetics
Discover all kinds of traditional and modern perfumes and incenses such as frankincense, myrrh, oud and bukhoor. The best selection can be found at the Central Souq, or Souq Saqr.
Modern goods and necessities
A quirky mix of goods make up the wares at Souq Saqr, you will find anything and everything you could need in the way of plastics, electrical goods, charcoal, hay, lighting accessories and tools.
Antiques
An infinite mishmash of antiques from khanjars (traditional Arabian daggers) to display boxes filled with exotic fauna and flora can be acquired at the Blue Souq. Souq Al Arsah offers a decent collection of antiques made of brass, silver and wood.
Carpets
One-of-a-kind killims, dhurries, kashmir creations and extensive carpet ranges can be found all over, however we recommend the Blue Souq for the most exquisite rugs.
Gold & jewellery
Traditional Arabian jewellery, gems and other semi-precious stones sourced from the UAE can be found at the Blue Souq and Souq Al Arsah. You can also buy gold sold at the day's price-by-weight and request a customised design for not much more. The quality is generally great for anything from rings to watches to chokers.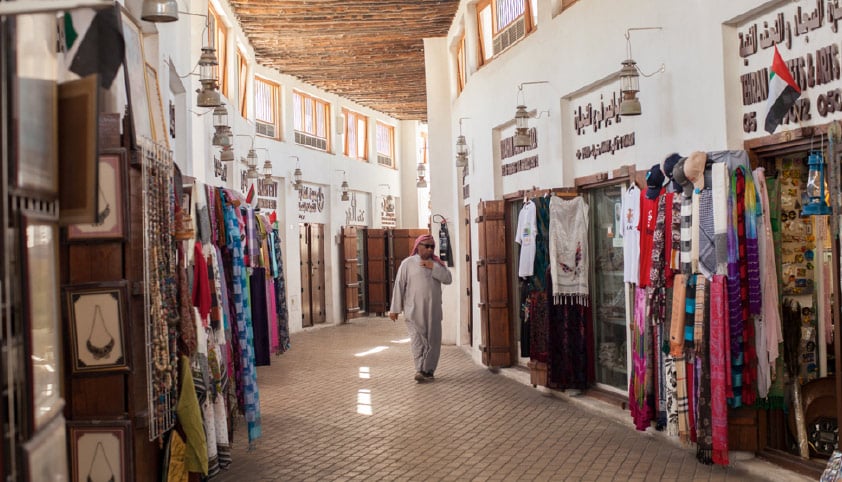 Modern and traditional apparel & textiles
You can fill up your entire wardrobe at Souq Saqr, exotic lingerie and belly dancer ensembles included! For high-quality, bespoke apparel, Souq Al Shanasiyah is the place. If you are in search of traditional clothes, make your way to Souq Al Arsah. Both the Blue Souq and the Al Ghuwair Market boast a multitude of textile options, but the fabric cream of the crop is definitely the Textile Souq.
Household items & furniture
At Souq Saqr you can stock up on household goods made of barasti matting. A wide selection of kitchen utensils and other household necessities can be bought at the Blue Souq. For top-notch furniture and homewares, head to Souq Al Shanasiyah.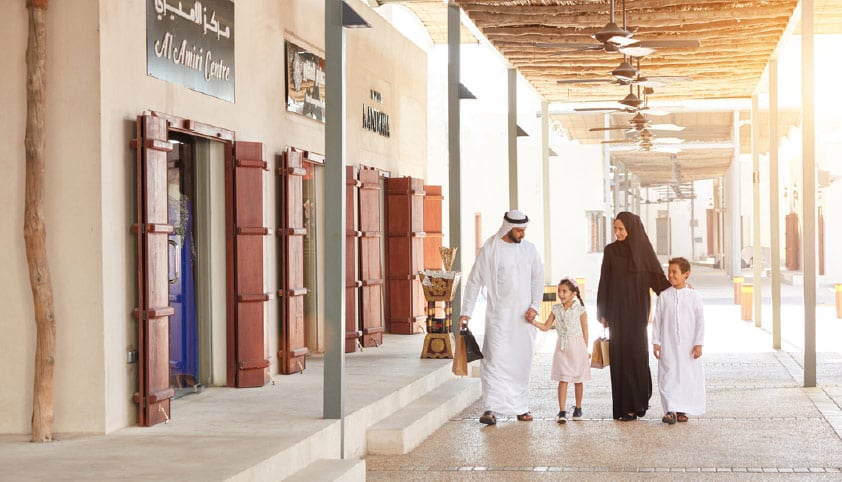 Miscellaneous
Souq Al Arsah is the best place to find quirky odds and ends including games, old ship models, paraphernalia from decades passed and sand-filled souvenirs. For a selection of toys, Al Ghuwair Market is the place to go.
To locate the souq you're after, check out the official Sharjah Tourism website. While you're visiting, explore the endless things to do in Sharjah.