Join accomplished photographer Altamash Javed (@aljvd), a frequent Mleiha visitor on his journey of rediscovery through the full-throttle Mleiha Adventure Package. Combining history, sunset lounge and star-gazing with white-knuckle dune-buggy thrills he documents his truly immersive experience.
I have been to Mleiha hundreds of times. Located about 45 minutes from the centre of Sharjah, and an hour from the heart of Dubai, it's a great place to get away from city life and for what I mostly go for - photography.
I've always known that there is a great amount of history there so when an opportunity arose to take a proper guided tour I quickly said YES.
We signed up for the Mleiha Adventure Package, an enthralling and immersive 6 hour experience including the non-exclusive sunset lounge (415AED per person) and opted for the adrenaline-fueled add-on Dune Buggy Adventure (175AED per person for one hour). All together making for an action-packed day out!
You start within the Mleiha Archaeological Centre where they take you through time and you soon realize the depth of history this area actually holds. In every major time period, from the stone age all the way up to pre-Islamic era we saw signs of life in this land.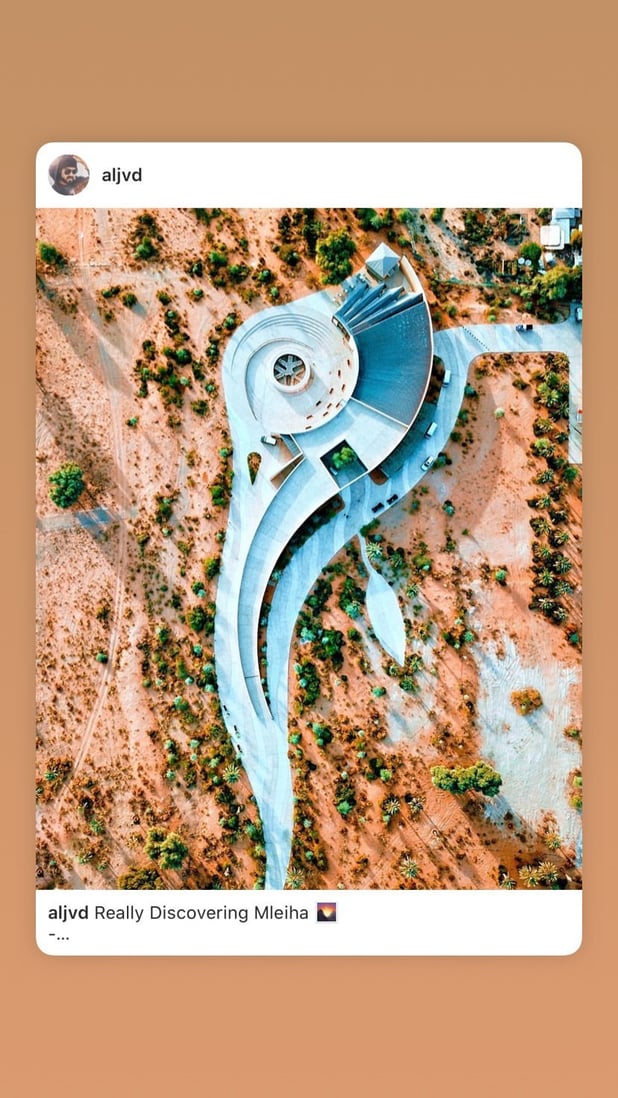 There are many artifacts in these rooms, pots, coins, even a mascara tool. We even saw how a family would be buried in those times, next to each other, hand in hand. I cannot stress enough how incredible it was to see all these items so well preserved. It becomes abundantly clear that this was once a major city and trading post.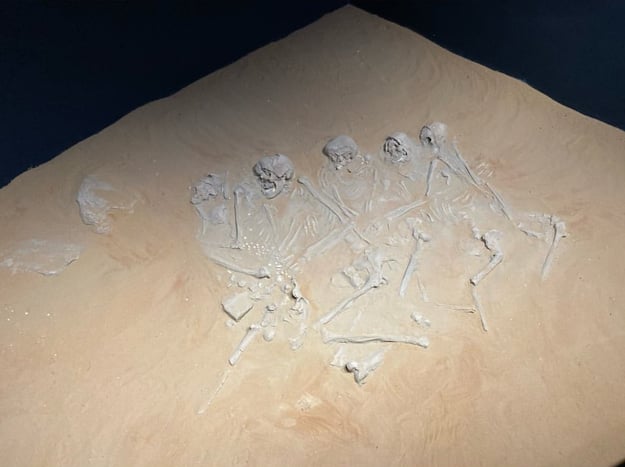 By the time you are done with the centre you are already in a state of great appreciation. We then took a tour of the area in a 4x4 and went to the main grounds. There we got a tour of the layout and visited underground graves. They are everywhere! I had asked the extremely knowledgeable team members how much of Mlieha is left to discover - they said we have probably only seen 50% of what was actually there.
We then headed into the mountains for a small trek where we were shown multiple caves. We were also shown evidence of splinter stones littered around the area, a carving tool from the past.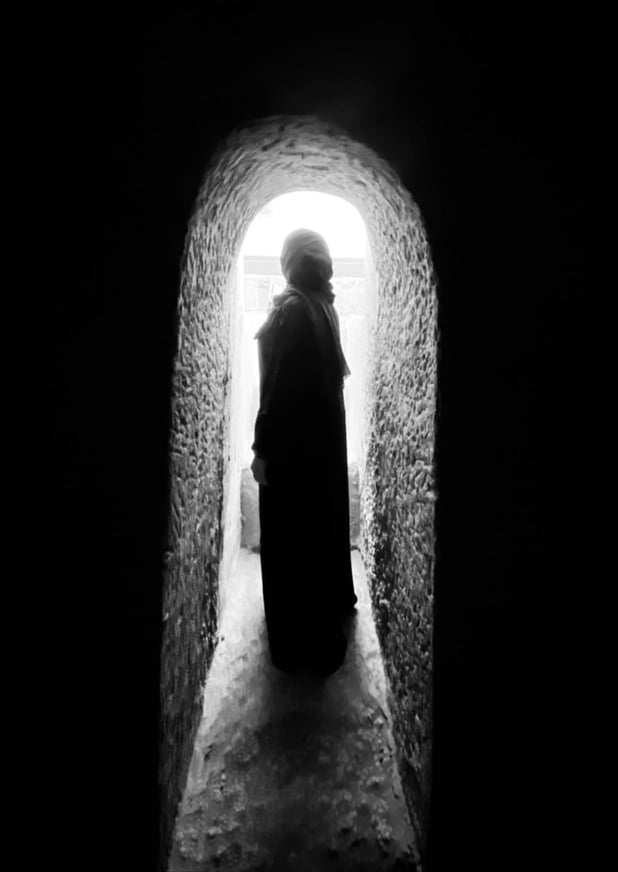 Then, it was time to chase the sunset, for which the buggy came handy. I was told by the driver he was only using 25% of its power. Let's just say 25% blew me away to the point 100% would be out of this world!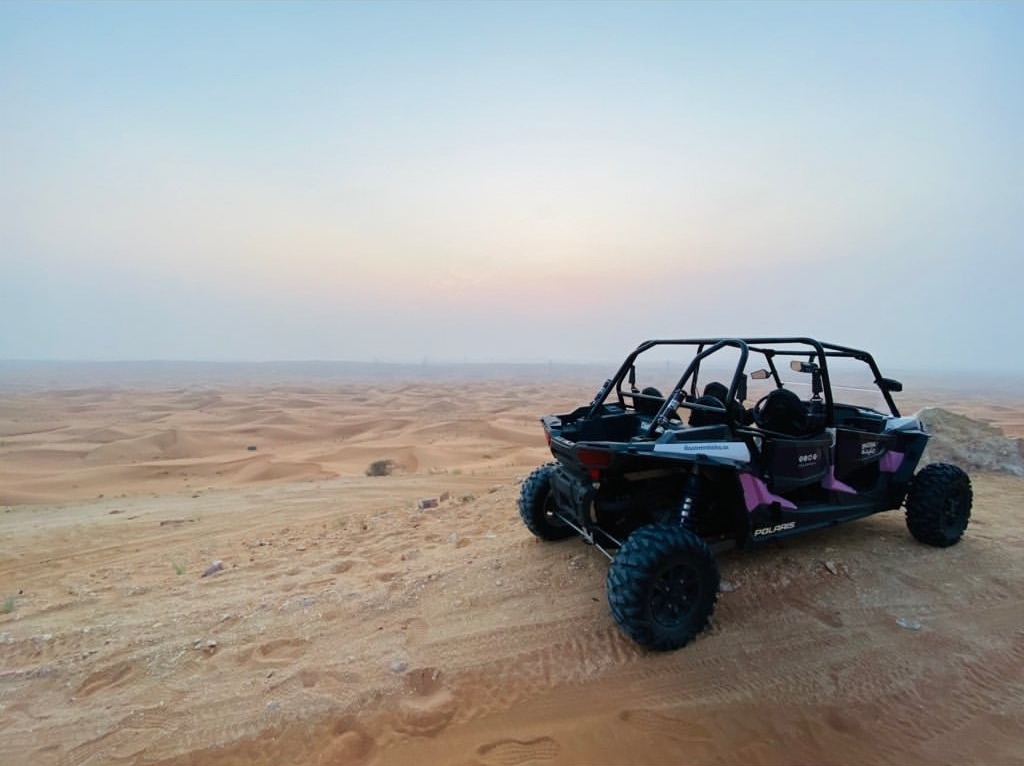 Finally, we ended the day at the sunset lounge where they serve you freshly grilled Arabic food. Once it gets dark enough, you are taken for a star gazing experience that is close by next to the camp. This was probably my favorite part of the whole trip, being a space geek. We were lucky to have a waxing crescent moon that day. But first, we saw Jupiter, then we gasped at seeing Saturn. I couldn't believe I was actually looking at those planets. Finally, it was time for the moon. TK from the team told us it would take our breath away and that it did. The level of details we were seeing was just mind blowing and we all tried our best to get a shot of it with our phones! I think I did ok here.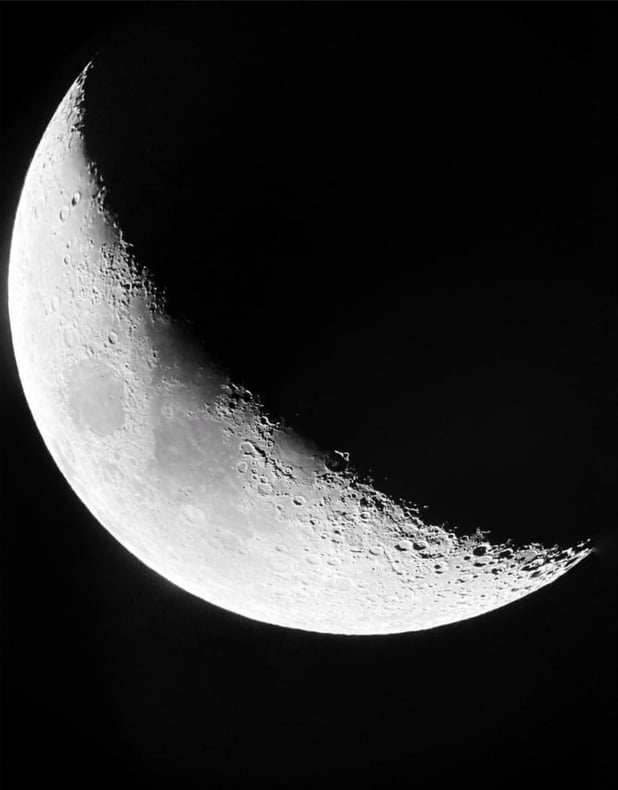 The big take away from this experience for me was the team. They are extremely courteous and more importantly very knowledgeable. From the history of the place all the way to understanding the stars you felt like you had a great school field day coming back with so much more knowledge in the best learning environment around.
I want to thank Visit Sharjah for such a great time and without a doubt I will be back to experience more!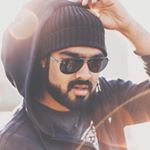 Altamash Javed
Check out my account